The Top Malaysia Social Media Marketing Agency
Basic Guidelines to Improve Your Fanpage To Make Your Business Better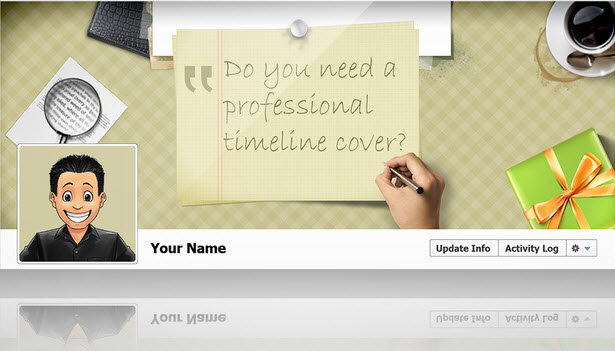 ENJOY OUR MONTHLY SPECIAL OFFER !!
Increase Your Fanpage Traffic and Public Awareness
Increase your organic traffic and rankings using the famous marketing tool in the world. Increase awareness for your products or services.
Spread Your Business and
Convert All The People to Sales
Provide value to your audience to build relevance. Increase awareness for your products or services.
A Long Term Business Planning
Increase influence for your products or services. Newsfeed and promotional updates a very powerful tool for viral marketing.
We Offer Extensive
Social Media Services !
Are People talking about you and your business or organization?
You can generally increase the number of people about your business by increase targeted fans whom is sincerely interested in area of your business scope. You needs to create a visible, consistent, integrated presence across the Web and social media that supports your brand and dramatically increases the likelihood that prospects looking for your information or solutions pertaining to key related concepts find to your business.
Your Facebook page is a must-have social media presence. Your best followers/customers are your best advocates - Their friends become part of your audience!
Protect your brand and grow your customer/follower base with our Social Media Service. You can't afford to miss the Social Media movement. If you put it off, your competitors, and customers, will go on without you.
How can we help you?
Our Objective

We are delighted by the opportunity to assist your company in the preparation of your social media presence for better branding and sharing of information with  public. We are able to provide the insights that translates into increased sales and will share the message of the values driving growth for your business while improving brand awareness. We are confident that we can help you do just that.
We're fast and effective

Our experts know everything there is to know about creating an effective online presence that speaks volumes about you and your business. You can count on us to go to work for you! Increase your social network, business leads, and sales through Social Media, starting now!
. Increase unique visitors to your Fanpage website
. Daily posting to your Facebook (Business and Personal), LinkedIn accounts
. Increase branding of the company/organization
- Improve Your Fan Page presence within Social Media
- Share accurate and correct information with public about Company/Organization
- Build brand awareness
We work with you and/or your business to quickly build a social media presence that's right for you. From setting up your accounts to posting, our packages will create an immediate impact. You'll begin generating new business quickly!
Give a Try on Our Monthly Special Offer Now!
If your business is not on social media, you have lost a big opportunity!

If you didn't set up a Facebook Fanpage for your business, you have lost a lot of potential customers...

So you need a professional Facebook page that comes with a unique and professional looking and high quality content that hooks your fans.
Give a try on our creative graphic designer here to create a professional and beautiful Facebook fan page Timeline Covers for you, for only RM60
We will help you design facebook fanpage. Design Facebook Cover with Best Service and TOP QUALITY. 100% Unique & Attractive cover, fb covers, fb timeline cover. Just tell us what do you want with facebook fanpage. !
I GUARANTEE this will be the best deal you can find on Internet to develop and make your Fanpage more popular.
For a Unique, Attractive and eye catching Facebook cover, You can provide me with your photo, logo or whatever material you want to include in the cover and we'll make sure it fits in great with the rest of the design! In order to make you 100% satisfied, you get unlimited free revisions until you are fully satisfied with the cover.

For RM60 This Month Only
Get This Special Offer and FB Fanpage's Free Analysis

Upon this monthly offer pack order, MalaysiaSocialMediaMarketing.Com provides free Analysis and Assessment Phase insight into where a company's strengths and weaknesses are for their current website and social media strategy. Items included in this analysis are as follows:
- Analysis of current website and social media with stats and data.
- Assessment Document and Review Consultation, Review results of analysis, assessment of current social media position, suggestions for how to enhance your social media presence.
Dominate before your competitors even know what 'Social Media' means.
Our Social Media Packages are designed to make money for you in every way possible.
Our Social Media Consultants will speak with you immediately about your goals and objectives. We'll build you a money-making machine to drive
your people to your network and customers to your business immediately. We're talking RESULTS.
. Build relationships with customers
. Engage customers as brand evangelists
So much is possible with our Social Media packages.
MalaysiaSocialMediaMarketing.Com can tailor a Plan that specifically targets the needs of Company/Organization that fits with the current marketing and public relations Campaign in place. We continually monitor and tailor your plan to ensure that maximum results are achieved.
The only thing you have to do is to get started now, before this time of immense opportunity passes! You can still control the buzz and let us spread the good news about you and your business!
If you have any questions about this proposal or in general, please contact us at 012-6834640 for a free consultation.
You can also send an e-mail to support@malaysiasocialmediamarketing.com
Thank you very much and we look forward to working with you!
"Every business and brand needs an effective social media presence if it is to survive and prosper."
- Forbes Magazine
Boost Your Sales
Boost your sales instantly using sales-focused campaign.
Let People Know Your Business Updates
Boost your sales instantly using effective paid advertising CPC.
The Big Deal
Announce news, promotions, new products launching and other exciting news.